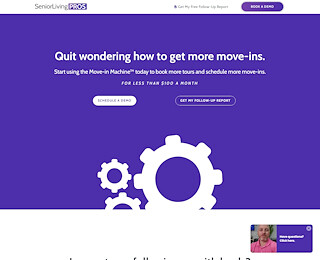 As per the research, 75 million baby boomers are on the edge of retirement. Year 2030 will mark around 10,000 baby boomers, who will cross 65 years of age daily – which is generally the phase of relaxation. In this digital era of convenience, the baby boomers are more inclined towards assisted living over conventional nursing communities. They are more determined to look perfect, stay healthy and even start working with a fresh mindset in years to come.
The most important element is to understand that baby boomers are not afraid to use advanced technology. A recent study published by Pew Research Centre states that 82% of adults in age bracket of 65 to 69 are the active internet users having digital presence through social media channels. Considering these impactful numbers; if a brand is not offering best advertising ideas for assisted living specially to the baby-boomers, then they are throwing away the golden opportunity.
Why is Senior / Assisted Living Advertising so important?
Most people research widely for luxurious & enduring products before purchasing. Senior living communities fall into both classes, this means seniors and their children will be researching online for the best and top-of-the-line senior living communities when deciding for themselves or as the adult children of parents.
Benefits of Senior Living Marketing
Here are some leading and ideal marketing strategies for senior living that can be adopted during the boom of seniors expected to dominate the digital markets, ultimately gaining the prospects' trust, and making it simple to find you.
1) Senior-Friendly Website:
What do you want your audience to do when they are on your website.? Present the most common information, having easy & clear call-to-actions. Ensure that your website is responsive throughout and familiar on search engines. Also show your site visitors what your facilities and offerings look like. A comprehensive website is the preeminent step in converting prospects into buyers.
2) Use Current Residents as Influencers:
The present residents are your best sales tool who are really enjoying their time in your community. An engaging method to get residents involved in your homecare facilities marketing is uploading a series of testimonial clips on your digital and social media handles, so that other senior people can see and feel the true essence to live in your community.
3) Be Present Socially:
Marketing for senior care centers will be more fruitful if you know your audience and channels where they are interacting. Paid social media advertising, especially Facebook & LinkedIn ads, has its own significance. Involve prospective senior people by connecting emotionally and make them realize through customized paid ads that how you can meet their current needs. It can assist your brand to shine out as the go-to expert.
4) Efficient & Equipped Sales Team:
The most effective entrepreneurs and business owners consider success starts from within their circle of influence, hence create a standardized & formal training program for your sales champions so that they can creatively participate, deliver the message to prospective members and to your residents too. Design online & offline training manuals that integrate and channelize your brand offerings into meaningful numbers.
5) Frequent Blogging:
From Google's point of view, new web pages having relevant keywords and vibrant images helps you rise in search results so that prospects will discover you within the very first Search Engine Results Page (SERP). Google and other search engines love the new and fresh webpages. Write & upload blog at least once a week and you will add one new page to your website resulting in more updated information for potential customers.
In A Nut-Shell
These benefits of digital marketing for assisted living center are just the tip of an ice-berg, At Senior Living Pros, we are a full-service digital marketing agency with 20+ years of expertise in the senior living industry. We work as a strategic partner to your team to map out digital marketing for senior care centers across the full continuum of care.
Connect for premier home care facilities marketing and book a call with Senior Living Pros: http://seniorlivingpros.com/book-a-call/